We genuinely believe our people are our greatest strength. Individuals, personalities and most importantly experts in their respective disciplines. Together we are Century. Together we deliver a unique personal approach and human touch to insurance, where we take the time to care for the people that matter – our clients and their customers.
Our team of experts and specialist underwriters will utilise their many years of experience to provide you and your client with thoughtful, practical and effective solutions often when the majority of providers may opt not to. Speak with one of them today.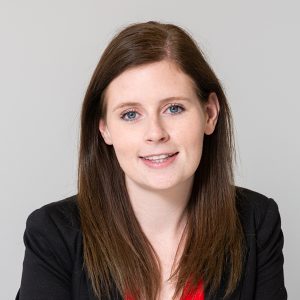 SARAH EDWARDS
Assistant Underwriting Team Leader
01245 905100
s.edwards@centuryuw.co.uk
SARAH EDWARDS
Sarah leads Century's first class administration team from the front. An ever helpful team leader with the skillset to provide an answer before the question has finished being asked. A hugely knowledgeable professional with Chartered Institute of Insurance certification to boot, Sarah leans on her experience in the industry, including working for NFU Mutual, to deliver faultless policy and insurance administration to our incredible customers and underwriters.
A film fanatic (sometimes to self proclaimed "nerd" status), Sarah is a devout visitor to the Cinema. When the film of the week hasn't delivered sufficient scares and thrills, Sarah will often be found at a theme park, riding the rollercoasters to get her kicks. Whilst careful and considerate in her professional life, it turns out she is rather clumsy outside the office, even managing to scar herself just weeks before her wedding day. But if there was one thing that characterised Sarah, other than her sunny disposition and incredible administration talents, it would be her obsession with Cadbury's Creme eggs – which has led her to memorising its barcode for efficient payment at a till (something she claims is because they don't scan easily, but we'll let you be the judge of that).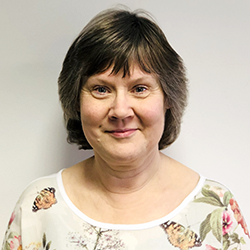 ANNE LATHAM
Assistant Underwriter
01245 905100
anne@centuryuw.co.uk
ANNE LATHAM
With a wealth of experience, Anne is a highly knowledgeable Assistant Underwriter in our Motor Fleet division. Her intrinsic understanding of the nuances of Motor Fleet insurance combined with her diligent approach to preparing policy documentation, renewal reports and processing mid-term adjustments, ensures Century's policy holders and broker partners are fully supported at every turn.
A steadfast member of Essex County Cricket Club, Anne has spent the last 30 years supporting her beloved club both home and away. With a passion for food, Anne also finds time to enjoy the culinary delights Chelmsford has to offer, eating out with her fiancé and family. When she's not distracted by the excitement of County Cricket, Anne will likely be planning her next holiday or adventure, such as climbing the Sydney Harbour Bridge which remains a recent highlight. A conscientious, reliable team member (and tea aficionado), Anne is the resolute Assistant Underwriter that can be called on at anytime to give the precise support our underwriters and customers need.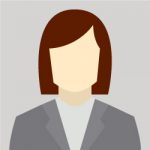 RACHEL VALENTINE
Assistant Underwriter
01245 905100
rvalentine@centuryuw.co.uk
RACHEL VALENTINE
Benefitting from extensive experience within the Motor insurance market with specialist fleet insurers, Rachel is a reliable Motor Fleet Assistant Underwriter that consistently delivers expert support to Century's underwriters. A combination of patience, reliability and in-depth knowledge of Motor Fleet insurance, ensure Rachel is always able to help find the right solution for our broker agencies.
A conscientious team player, Rachel's passions span a diverse spectrum of pastimes. A devoted mother to a young son, Rachel loves nothing more than spending time with her family. If she's not busying herself with a spot of baking – a pastime all of us at Century hope to benefit from – or her latest arts & crafts project, Rachel will be found curled up somewhere comfy reading or out stomping the local countryside for a spot of fresh air. By joining Century during a nationwide lockdown in response to the global COVID-19 pandemic, we hope all our broker agencies give her a warm welcome during such a disrupted period in time.
GUY FRASER
CEO
01245 905102
guy@centuryuw.co.uk