We genuinely believe our people are our greatest strength. Individuals, personalities and most importantly experts in their respective disciplines. Together we are Century. Together we deliver a unique personal approach and human touch to insurance, where we take the time to care for the people that matter – our clients and their customers.
Our team of experts and specialist underwriters will utilise their many years of experience to provide you and your client with thoughtful, practical and effective solutions often when the majority of providers may opt not to. Speak with one of them today.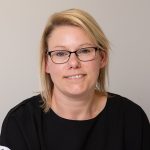 SARAH WHITE
Credit Controller
01245 905107
sarah@centuryuw.co.uk
SARAH WHITE
A highly experienced insurance professional and Century's very own "all seeing eye". Sarah is a credit controller with an incredible 20+ years experience in insurance financial management, including credit control at large international institutions such as QBE Insurance and Equity Red Star. Responsible for premium collections, agency applications and payments, Sarah manages Century's accounts with precision and can be turned to for quite literally anything financial.
A loving mother to a young daughter, Sarah now enjoys the pleasures (screams, shouts, manic children, culinary delights, bad coffee and enclosed spaces) of the regions soft play centres whenever possible. When she can pull herself away, Sarah finds time for a spot of bingo, her latest craft projects or eating out with friends – provided the cuisine of choice doesn't feature the dreaded banana, a truly terrifying fruit according to Sarah.
GUY FRASER
CEO
01245 905102
guy@centuryuw.co.uk